Symply Perifery Transporter : Portable Storage Appliance
Do you need an easier, more secure way to transport digital data from on-set locations back to your central storage?
SymplyTRANSPORTER is an S3 native portable storage appliance. Featuring state-of-the-art data protection born out of today's complex data workflows, SymplyTRANSPORTER is capable of storing massive amounts of data created at the edge and being used to shuttle that content back to a base location.
Designed by Symply and powered by DataCore Perifery software, this breakthrough content shuttle uses a rugged eight bay desktop design with dual 25Gb Ethernet interfaces. This allows companies to quickly and securely transport content from edge locations to their facilities.
SymplyTRANSPORTER can be used either as a standalone device, or with existing in-facility SymplyPERIFERY or DataCore Swarm clusters. Data can be imported from SymplyTRANSPORTER into a main cluster at the push of a button thanks to the universally unique nature of object storage. Once the data transfer is completed the system can be reset and made ready to go back out on location.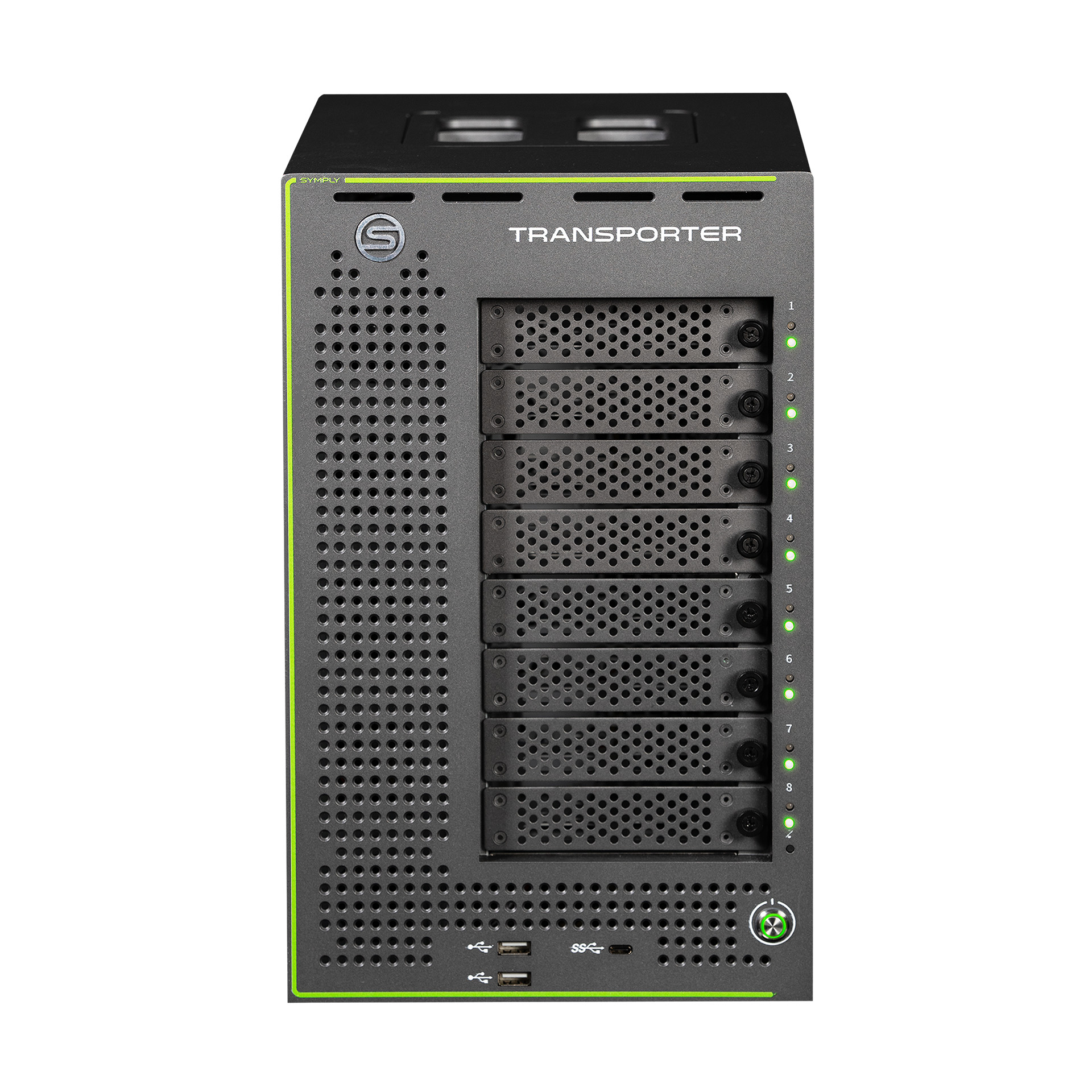 Why SymplyTRANSPORTER?
SymplyTRANSPORTER brings enterprise data protection to portable appliances by leveraging object storage with erasure coding technologies. This not only offers data durability way beyond what standard shuttle RAID systems provide, but the system also features a healthcare engine that is constantly checking stored data – guarding against silent forms of data corruption. Using erasure coding recovery from disk failures is exponentially faster than hardware RAID systems, which is especially relevant when considering today's high capacity disks. Traditional RAID systems configured at RAID 6 can take days and even weeks to recover from disk failures, while this process takes only hours with SymplyTRANSPORTER.
Features and Benefits
Compact and lightweight portable appliance with carry handle and ruggedised transport case

Eight 3.5" hard disks and two 25Gb SFP28 Ethernet interfaces

Cluster multiple SymplyTRANSPORTERs together for increased capacity at the edge

S3 native interface for easy integration to existing workflows with support for 350+ applications

Easy search, access, and retrieval of content via WebUI

Incredible flexibility for management with Multiple Tenants, Domains, and Buckets

Snaps into existing authentication systems using LDAP, AD, Linux PAM, SAML 2.0, along with token (key) based S3 authentications

Elastic Content Protection utilizing erasure coding provides the highest levels of data security

Supports synchronous and asynchronous replication between SymplyTRANSPORTER and SymplyPERIFERY Or Swarm clusters

Supports Backup/DR, and object tiering to SymplyNEBULA and other public clouds

Keep your content secure with Encryption in-flight and at rest, object immutability (WORM), and audit trails

Comprehensive open API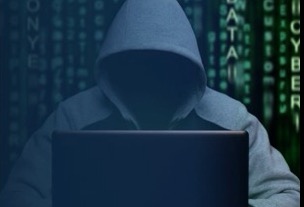 Impervious To Attack
In addition, SymplyTRANSPORTER does not use a file system. The disk drives are used raw — no file systems to corrupt, limit performance, or compromise storage efficiency, which means up to 95% of the available hard disk drive capacity can be used to store data. Having no file system and native S3 brings other advantages as well. With no file system it's impossible for SymplyTRANSPORTER to get infected by malware or ransomware – making it almost impervious to attack. Should a SymplyTRANSPORTER be lost or stolen in transit, the data on the system simply cannot be accessed without the secure keys that are required for the S3 buckets where the data is stored. SymplyTRANSPORTER also supports 256-bit encryption in-flight and at rest. Encryption can be enabled on a per-bucket basis along with object immutability (or WORM), meaning that once an object is written it cannot be changed. All these features and more make SymplyTRANSPORTER the next generation of edge storage appliances.
Scalability
What if one SymplyTRANSPORTER is not enough? Well, that's not a problem either. Everyone knows that projects have a tendency to over run and often generate more data than was originally envisaged. To solve that problem, multiple SymplyTRANSPORTER units can be clustered together at the edge to build a small (or even large) cluster as required. In addition, SymplyTRANSPORTER supports synchronous or asynchronous replication allowing data to be replicated to other S3 buckets, these could be a larger SymplyPERFIERY or Swarm clusters in remote locations, another SymplyTRANSPORTER or even public cloud.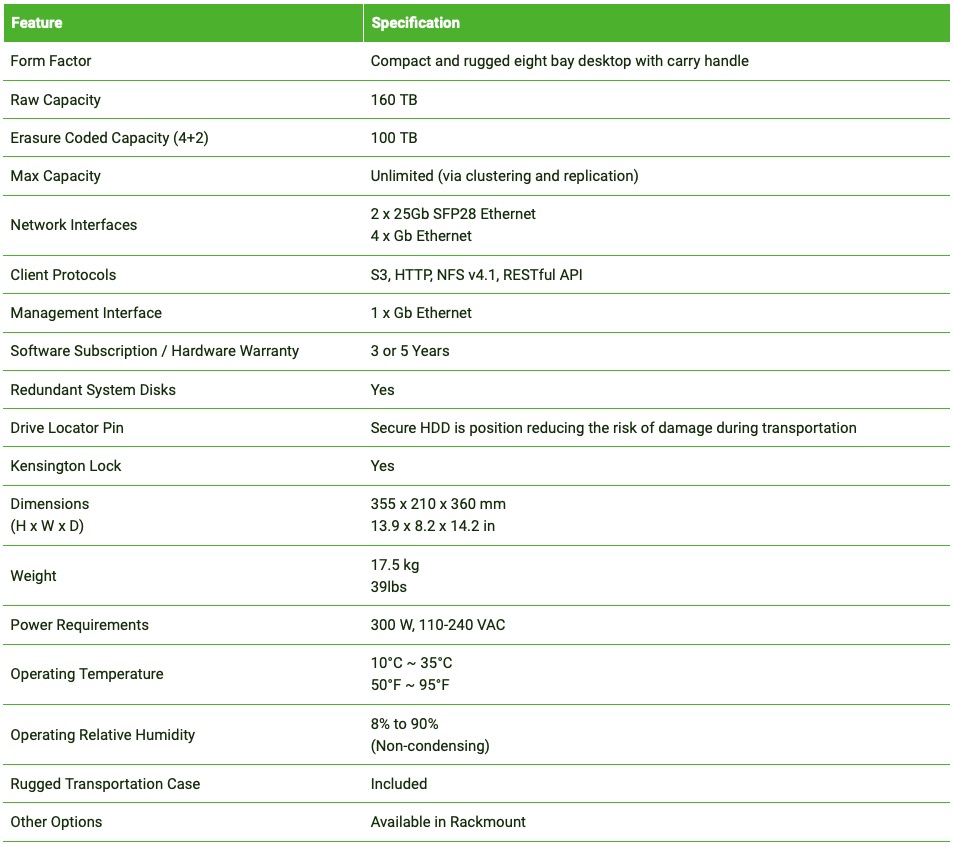 To learn more about how we can help you, please contact us