Your Organization Runs on Email
It's the main way you communicate internally and externally and you rely on it being available all day, every day.
It's a gateway to other critical IT systems and home to a treasure trove of corporate information your employees value. For all it offers, email needs to be protected and managed or it risks exposing your organization and your data to attack. Your customers and your supply chain are far too valuable to take that chance. It also needs to be effectively archived to meet growing compliance, e-discovery and legal obligations.
Security breaches, data leaks and email-based attacks are a real threat to your organization. Now, more than ever, you need a new approach to email security and management. Don't let the limitations of traditional technologies prevent you from protecting email and corporate information.
We have made it our mission to mitigate the risks you face from email, and support you in reducing the cost and complexity of protecting yourself by moving this workload to the cloud. We live and breathe cloud technology. We developed our proprietary cloud architecture to offer you comprehensive email security, service continuity and archiving in a single subscription service. Our goal is to make it easier for you to protect your business in today's fast-changing security and risk environment.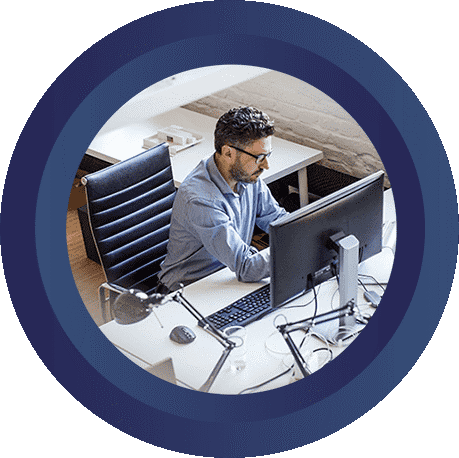 What's Your Email Security Approach?
Traditional security approaches are no longer effective. Attack methods are quickly evolving and growing more sophisticated, targeted and dangerous. Right now, the industry is faced with email-borne threats like phishing attacks delivering malicious attachments and URLs; impersonation fraud fueled by social engineering and aimed at tricking employees to wire-transfer money or send company personally identifiable information; and ransomware attacks that can encrypt your data and take entire systems offline.
Ignoring these advanced threats, and sticking with legacy security capabilities or deploying a defense-only security strategy, puts your data, business operations, employee productivity, and reputation at risk.
It's time for a new approach.
Mimecast is Cyber Resilience for Email
Mimecast empowers you with a holistic approach to cybersecurity designed to secure, preserve and continue the flow of information via email. We prepare you for every stage of an attack:
The right security services in place before an attack happens – focused both on prevention and adapting after an attack happens.
A durability plan to keep email – and your business operations – running during an attack or failure.
The ability to recover data and other corporate IP after an incident or attack occurs.
Are you ready to move ahead of adversaries? Our broad-based, multidimensional cyber resilience strategy covers everything you need to stay ahead of today's evolving threat landscape – all from a single cloud platform.
Keep email flowing, business operations running, employees productive, and data accessible and recoverable.
Mimecast has provided us layered security over Office365 tenancy. This has helped us reduce the amount of spam/junk and the senior members of staff have welcomed the reduction in email traffic strengthening our IT security.
I learned so much this year and I know that there will be just as much available for me to learn next year. I don't believe that 100 percent protection is possible. We have to be prepared for any kind of threat getting into our network, and I think cyber resilience is what puts us back on our feet immediately after an attack occurs.
To learn more about how we can help you, please contact us