iXsystems believes that Open Source technology has the power to change the world through its process of open and collaborative innovation. This principle fuels all product design at iXsystems. By leveraging decades of expertise in hardware design, its contributions to many Open Source software communities, and corporate stewardship of leading Open Source projects (including FreeNAS® and TrueOS®), iXsystems has become an industry leader in building innovative storage solutions and superior enterprise servers for a global marketplace that relies on open technology.
iXsystems has open source in its DNA and decades of experience in providing rock-solid solutions driven by an open source foundation for thousands of clients. We take pride in our responsiveness to customer needs and build long-term relationships that lasts decades.
iXsystems creates open source driven enterprise storage and server hardware and software solutions for thousands of clients, many with relationships lasting decades. We are headquartered in Silicon Valley with all products built and supported in the US. The Open Source ecosystem enables us to deliver the highest value and best ROI for our clients.

TrueNAS Enterprise
Designed for business-critical data, 24×365 operation, and full Enterprise-grade support. It is delivered as turnkey systems with High Availability (HA) options. Enclosure management, proactive support, and integration with key vendors like VMWare and Veeam are included. Enterprise support services with 24×365 coverage and onsite support options are backed by a global spares network. TrueNAS Enterprise makes it easy to integrate the storage into your organization's IT infrastructure and deliver reliable and performant storage.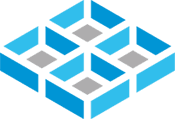 TrueNAS SCALE
A new Open Source edition that brings scale-out storage and hyper-convergence to enthusiasts, businesses, and data centres alike. TrueNAS SCALE is in the Alpha development phase and can run on any TrueNAS system with higher than 10GbE support.
In real-world use, the performance, stability, and reliability of our TrueNAS is simply another level beyond anything we've used in the past. As older storage units age out, it is highly likely we will again be looking at TrueNAS appliances.
The migration of massive amounts of terabytes wouldn't have happened without the support of iXsystems.
To learn more about how we can help you, please contact us